I'm so excited about this giveaway. Do you remember the post on "Our Favorite Green Tips?" I mentioned switching from paper towels to cloth paper towels. Well, today we are giving away a set of  100% Organic Birdseye Unbleached Cotton Reusable Towels from Natural Linens.

Aren't they beautiful?  The quality is amazing, as well!
This morning alone, I've used them for all my cleaning. I dusted furniture, wiped counters, cleaned mirrors and washed out sinks.
They are much stronger than a paper towel. They are lint free. I use the same one many times and just keep rinsing it out. When it's time to wash it, I throw it in the washing machine.
If you've been looking for a good quality set of washable "un-paper" towels, you need look no further. Natural Linens has exactly what you need!  Be sure to check out them out:
Etsy Link:  https://www.etsy.com/shop/NaturaLLinens
Facebook link:  https://www.facebook.com/naturallinens
Newsletter subscription link:  http://naturallinensboutique.com/subscribe-to-our-newsletter
Now for the Giveaway!
We are super excited to share  Natural Linen's generous offering to give a set of 12 Eco Friendly Towels to one of  our lucky readers!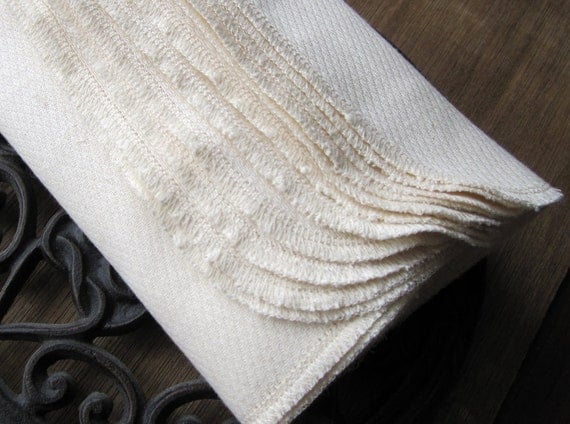 Good luck!